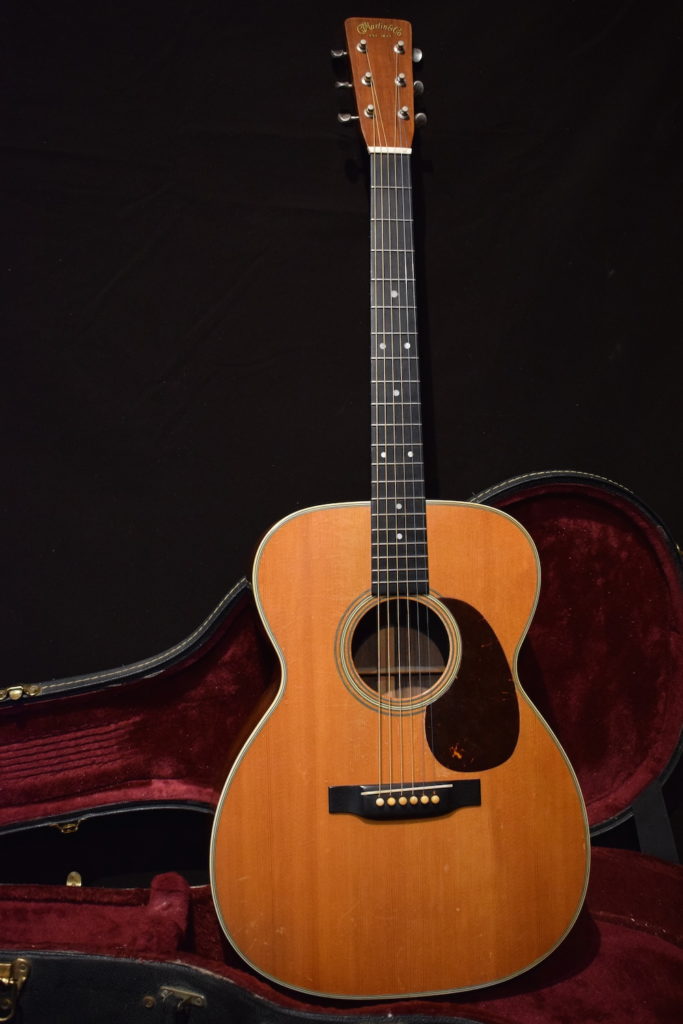 Martin 000-28
1950
Fantastic instrument in very good condition.
No cracks.
It was only refretted.
It had changed nut and bridge pins, the original ones are in the case.
Neck is at the right angle, it plays really well all the way up and down.
Some finish is missing on the back of the neck as it's been played but no overspray or refinish.
The sound is just from another dimension. It really is an amazing guitar. One of the very best we ever had.
It has scalloped bracing which is supposed to end in 1944. The back was never off so if it was not done at the factory then some very talented luthier did it through the sound hole. The bridge plate is original and in perfect condition, just like the rest of the guitar. It was gently used. Crack free Martins from this era are insanely rare. It comes with a hard shell case that fits it like a glove.
sold