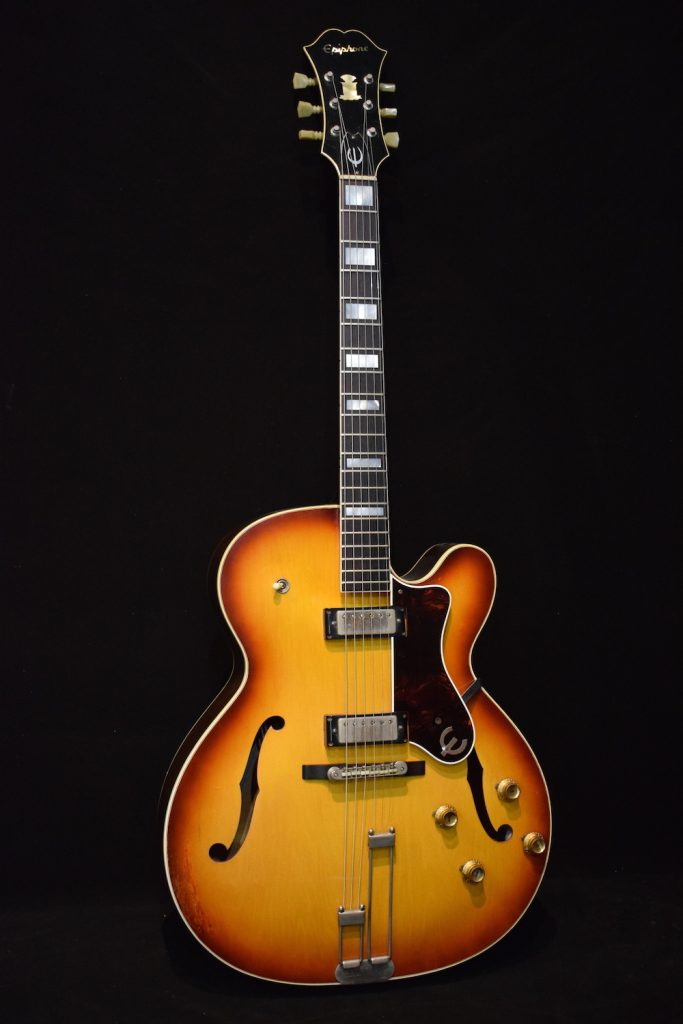 Epiphone Broadway
1965
Great jazz box with mini humbuckers.
Sounds great even unplugged.
The guitar appears to be all original.
It has an added sticker on the back of the headstock, it looks cool so I decided to leave it there.
There is no repairs.
It has wear on top where the arm rests, this area may have had a small finish touchup.
Plays very well with a nice straight neck.
Frets have meat left.
Comes in a modern hard case.