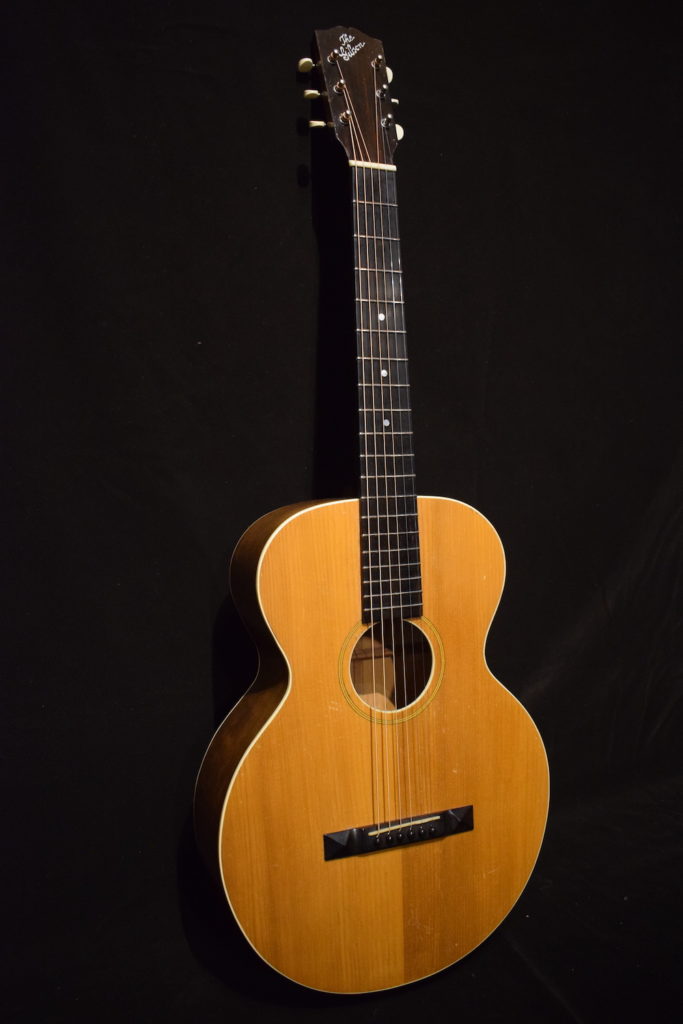 Gibson L-1
1926
The L-1 is the first flat top guitar model built by Gibson in 1926 like the one shown here. An instrument of significant historical interest. This one is in perfect condition. It got a neck reset, the neck angle and action are just perfect. No cracks or repairs. The neck is wide with 47mm at the nut and the fairly flat profile makes it a very pleasant instrument to play. The tuners are original, as well as the bridge of course. The bar frets, of the right type, are recent I think given their height and how shiny they are. A very precise and sharp instrument.
The sound will delight any blues lover of course but not only, it is more than that, it is a very inspiring instrument. I'm not sure how to describe it. Some guitars have a little bit of magic, everything is pretty with it.
In modern hard case.
sold