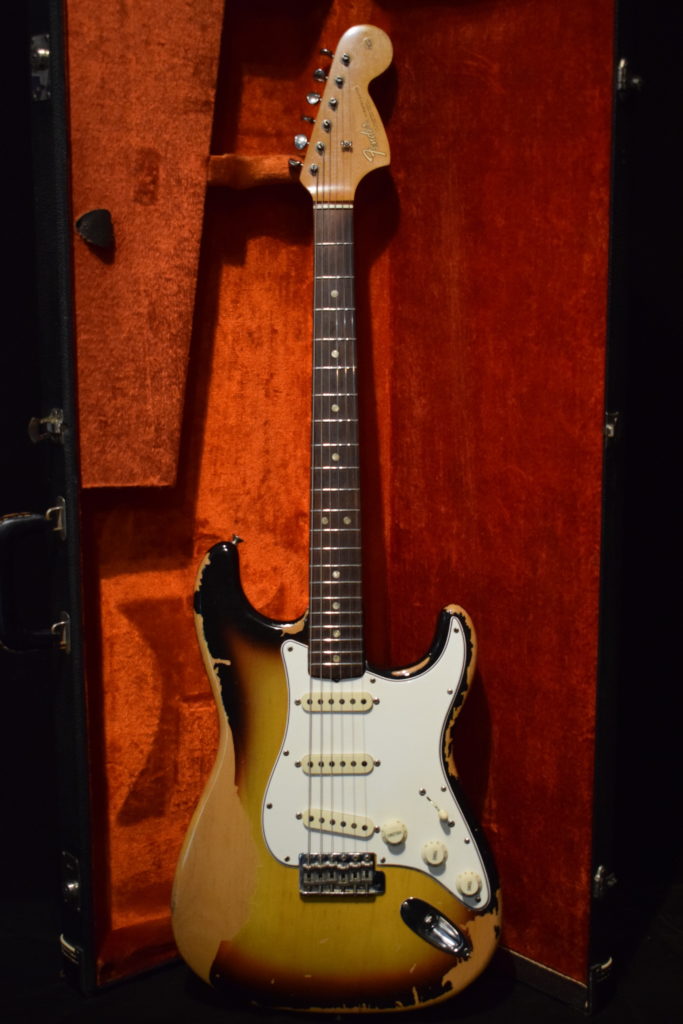 Fender Stratocaster
1966
Here is an original stratocaster made in 1966.
The original finish is worn and looks really cool. The guitar blacklights perfectly.
The original pickups sound great. They are black bottoms, just like on the 50s stratocasters. They are not rewound. It is well documented that Fender was using old stock in the mid 60s. They are amazing pickups. Pots code date to the 08th week of 1966. The original frets have wear but the guitar plays really well. The '66 neck are extremely easy to play, pretty close to a 59 actually. They are not as meaty as the 63-65, they're flatter and easier to play in my experience.
The neck stamp is 13 SEP 66 B.
This guitar is all original minus the tremolo arm which is a reissue and of course a 5 way switch. We've resoldered a couple connections that were moving. That's all. Original hard case in great condition.
sold