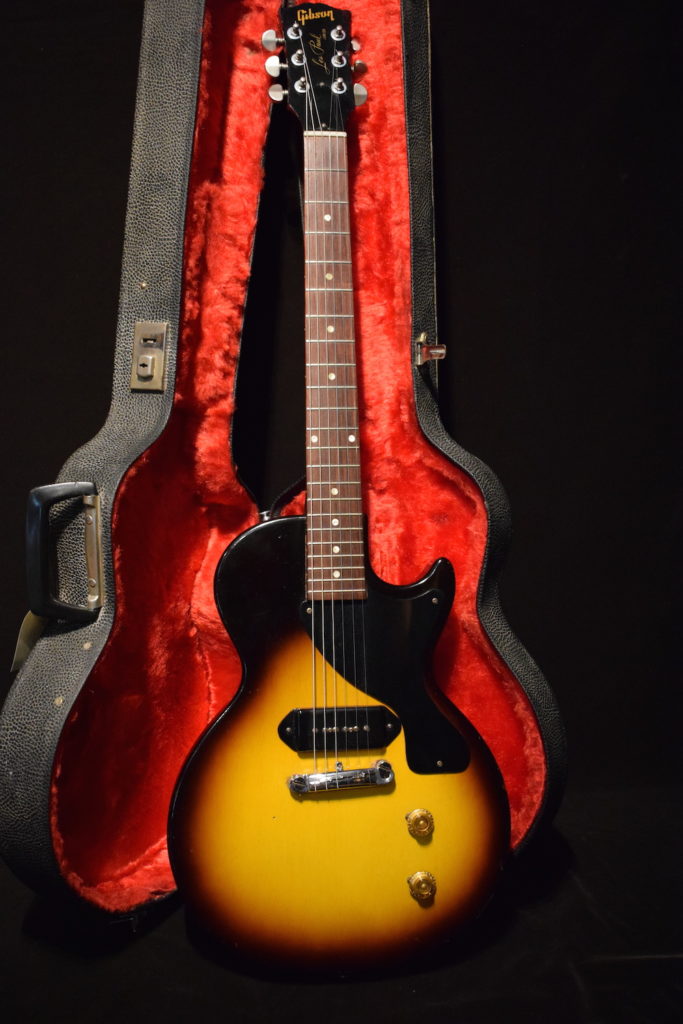 Gibson Les Paul Junior
1958
Here is a cool guitar, very easy to play, sounds great.
1 11/16″ nut width.
It has 2 minor issues making it affordable:
-Tuners were changed to Grovers.
-Someone put a screw on front of the bridge to avoid it to move forward. This has been checked by a luthier and is now ok.
Back of the neck may have an old overspray. No neck break, no headstock repair.
Electronic and pickup is original and unmolested.
The P90 sounds really good.
Comes with an old hard case that fits well.